LOGIK RGPD Suite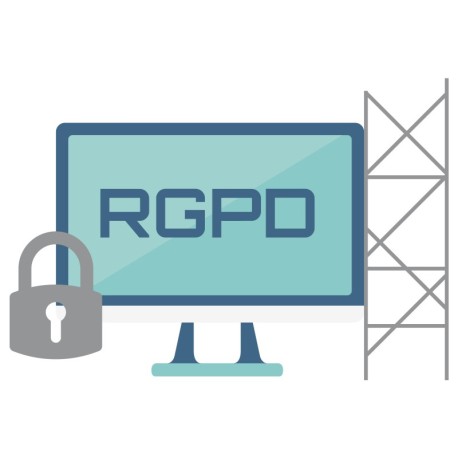 Reference:
Le Règlement général sur la protection des données (RGPD) entre en vigueur le 25 Mai 2018, répondez aux obligations de ce règlement européen et mettez votre boutique en conformité !


***********************************
The General Data Protection Regulation (GDPR) comes into force on May 25, 2018, meet the requirements of this European regulation and put your shop in compliance!


Availability date:
Caractéristiques
Grâce à notre module, vous aurez la possibilité de :
Visualiser l'ensemble des données collectées par la solution PrestaShop ainsi que par les modules conformes RGPD installés sur votre boutique. Ces données sont utiles à plusieurs égards pour vos clients :

s'ils demandent l'accès à leurs données personnelles collectées sur votre boutique, ils obtiennent automatiquement un export de celles-ci  sous format PDF ou CSV.
s'ils demandent l'effacement de leurs données, celles-ci seront définitivement supprimées après validation de votre part et vérification par le module que cette suppression ne porte pas de préjudice au fonctionnement de votre site.

Personnaliser les cases à cocher d'obtention du consentement et les messages correspondants dans les différents formulaires de votre boutique, notamment pour la création de compte et l'inscription à la newsletter.
Visualiser toutes les actions de vos clients liées à leurs données personnelles (notamment pour l'accessibilité, le consentement et l'effacement des données) et exporter ce tableau de bord.
Gérer les demandes d'effacement de données de la part de vos clients tout en conservant l'exactitude de vos statistiques de vente en transférant les commandes des clients supprimées à un compte anonyme RGPD
*S'applique aux modules communautaires ayant eux-mêmes réalisé une mise à jour de conformité au RGPD. Pour toute question, veuillez contacter les développeurs de vos modules.
Dispositions légales
Ce module est conforme au Réglement européen sur la Protection des Données Personnelles.
*************************************************************
Characteristics
Thanks to our module, you will have the opportunity to:
View all the data collected by the PrestaShop solution and the RGPD compliant modules installed on your shop. This data is useful in many ways for your customers:

if they request access to their personal data collected on your shop, they automatically obtain an export of these in PDF or CSV format.
if they request the erasure of their data, they will be permanently deleted after validation on your part and verification by the module that this deletion does not affect the functioning of your site.

Customize the checkboxes for obtaining consent and the corresponding messages in the different forms of your shop, especially for creating an account and signing up for the newsletter.
Visualize all the actions of your customers related to their personal data (especially for accessibility, consent and erasure of data) and export this dashboard.
Manage requests for data erasure from your customers while maintaining the accuracy of your sales statistics by transferring orders from deleted customers to an RGPD anonymous account
* Applies to community modules that have themselves completed an RGPD compliance update. If you have any questions, please contact the developers of your modules.

Legal dispositions
This module complies with the European Regulation on the Protection of Personal Data.
No customer reviews for the moment.