PrestaBay — ebay Integration module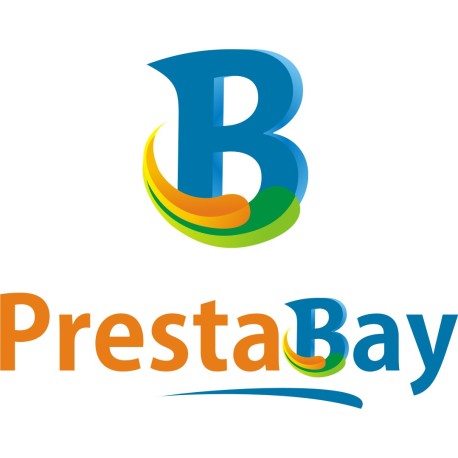 Reference:
PrestaBay is high-end ebay native integration solution for your store. Inventory Control, Order Management, 22 ebay Marketplaces, Flexible ebay Category Mapping, Real-Time ultra fast synchronization.  
PrestaBay eBay Integration is fully integrated thirtybees backend with eBay marketplaces around the globe. Manage all your inventories, orders and customers managed literally from one page.
Availability date:
Catalog Export – fully flexible configuration that allows you export products by categories or one by one
Ebay Dashboard — get full understanding what happens on ebay with special dashboard
Inventory Synchronization — fully flexible automatic synchronization with different options according to your needs
Orders Import — all your ebay sales will appear as normal thirtybees orders
Flash Actions — Ultra fast operations with ebay listings using LMS service
Support for all ebay requirements - Business Policy, Active contents, Item Compatibility
List Item
Support of all general ebay features related to items export. Auction and Fixed Price items, Variation listings, Item Compatibilities (KTypes), Business Policy, Calculated Shipping
Flash Actions
Send all of your catalogs to ebay just in a few minutes. Revise all your ebay products QTY & Price. As an example, full update for 30000 items take just around 10 minutes. Easy access from Ebay Dashboard.
Description Templates
Powerful description templates with built-in gallery and fully compatible with latest ebay requirements for active content.
Synchronization
Stock Level Synchronization, Auto-stop, and Auto-Relist possibility, Out-of-Stock Control, Resynchronize QTY and other types of synchronization options. Depending on your needs you have full control of your ebay listings.
Order Import
Downloads ebay orders and import it into thirtybees. Manage order as a normal thirtybees order. Dual Order status synchronization. Transfer shipping tracking number directly to ebay order. Also, include Order Status mapping, so you are fully flexible how your ebay orders should be handled.
Unlimited ebay accounts & stores
Possibility to add multiple ebay accounts, list any items on any of 22 available ebay Marketplaces
eBay Store
Full support for ebay Stores, including flexible ebay store category mapping. Automatically convert category on your store to corresponding ebay category
Certified by ebay
PrestaBay is an eBay certified application, the module has been tested by eBay developers and interviewed to ensure that module is optimized to all eBay application regulations.
Technical Support
We take care to our product and help the customer if they have difficulty with its usage. Usually, we respond to all incoming tickets in first 8 hours, sometimes it's could take longer and you will get a response in next 24 hours.
Multi-languages & Localization
Full support of multi-language thirtybees setup with a correct selection of language based on ebay marketplace.
Module interface translated and localized in 5 languages (EN, DE, FR, IT, SP)
Additional features
Shipping templates - flexible configuration of ebay shipping cost
Price template - very powerful possibility to modify ebay price based on thirtybees product price
Items statistics - brief overview of your catalog items and how many of them listed on ebay
Latest changes:
PrestaBay 1.8.x
Category Mapping
Ebay store categories mapping
Product Compatibility — KType
Show buyer tax info (if available)
Flash action
Flash Dashboard
Improved Synchronization
Revise synchronization using Flash Actions
Refactor cron job system
Onboarding link at Dashboard for easy start
Condition options when we get it from PS product (used products)
Show tax information in ebay order, correctly use default tax for order
Duplicate button on Selling Profile
Auto-moving ebay listings into PrestaBay (beta)
Send Item Specific, Variation and Identify during item relist
PrestaBay 1.7.x, 24 Feb 2017
Use UPC as EAN field and vice versa
Move ebay listings into PrestaBay control (from Pro version)
New Gallery tag (css only responsible gallery)
Global Shipping support
New tag, features list table [product_features_all]
Order Import. Check for an active address in the shop. Skip order import when country not active.
Improve attribute listing mode images, select image # for the main image
Template feature variable, label
Remove 'Get it fast'. Not available on ebay anymore
UUID for ebay Listings (unique listings)
Order status mapping
Improve Order tax calculation
Business Policy (Payment, Shipping, Return)
Ebay retail price (discount)
Out-of-Stock Feature
No customer reviews for the moment.